Javier Diez Canseco, ¡Presente!
Submitted by WW4 Report on Sun, 06/09/2013 - 22:49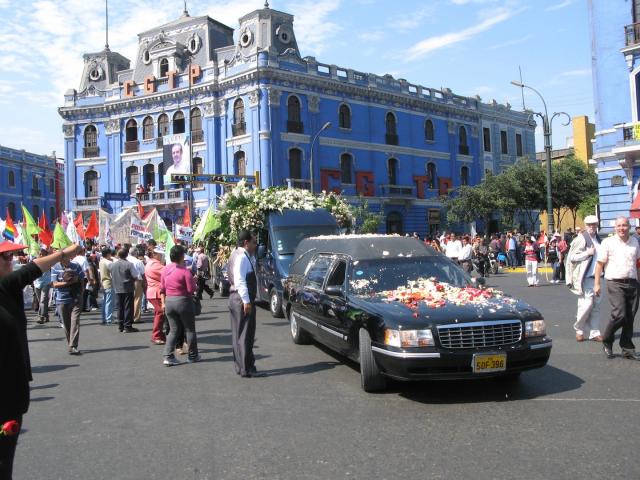 On May 7, thousands filled the streets of Lima, as notables and activists from across the spectrum of Peru's political left joined the funeral march for Javier Diez Canseco, longtime leader of the progressive bloc in the country's Congress and veteran of generations of struggle, who died of a sudden cancer three days before at the age of 65. Three rallies were held as the procession made its way through the capital's central district, each swelling the ranks of the mourners: congressional deputies at Plaza Bolívar, outside the Congress building; popular organizations at Plaza Dos de Mayo, overlooked by the offices of the CGTP labor federation; and leftist political parties at Plaza Bolognesi. Many expressed a sense that Peru's progressive forces have been left adrift without their most respected figure.

Photo: Erik Claudio

See full story...